The Atomstack Cutting Master is a new machine built for laser cutting with a powerful dual-core 10W laser output, while extending the laser focal length to 50 mm and equipped with a newly developed air-assist system to make cutting work with ease. It can make your work more vivid and imaginative.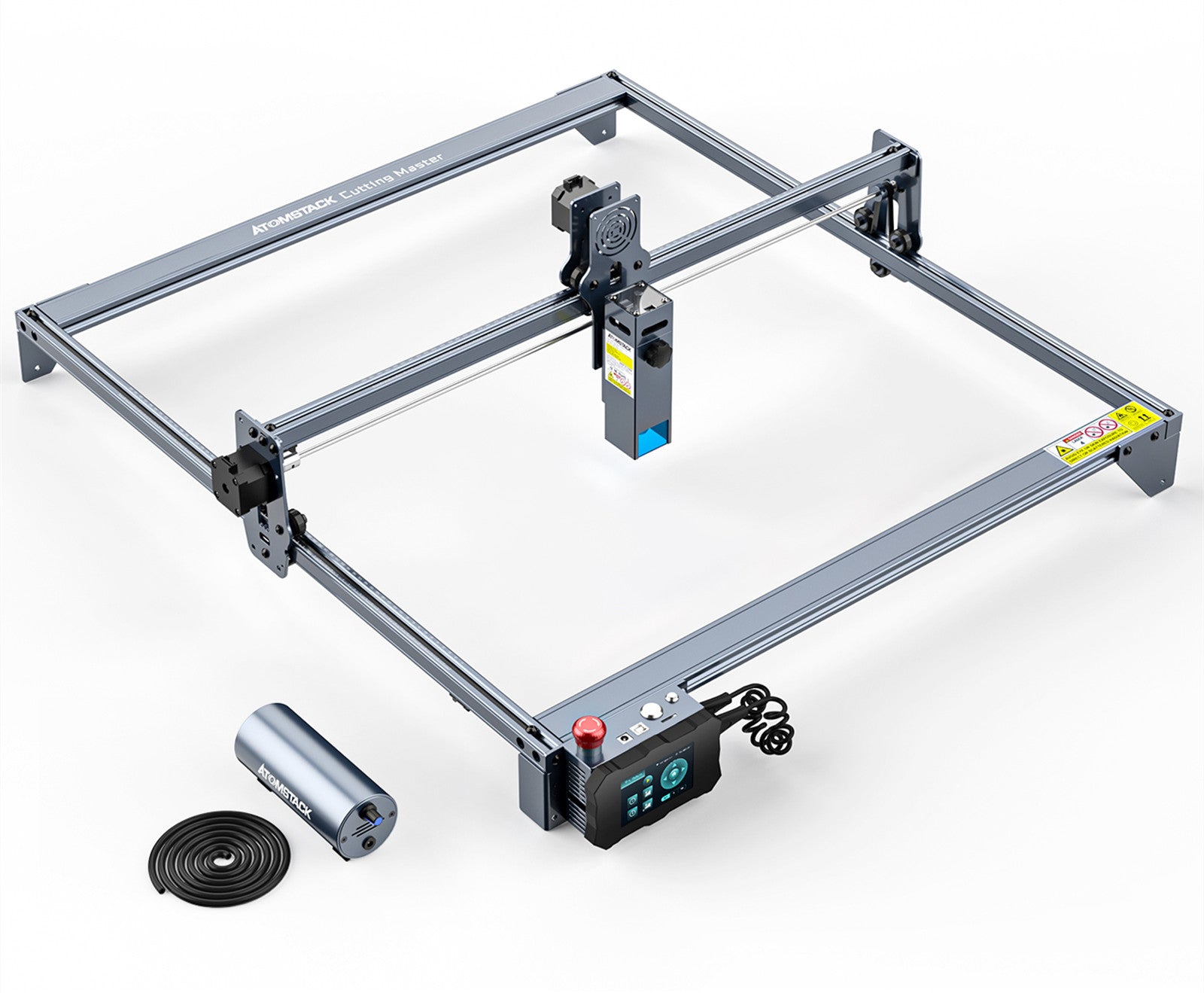 Specification:
Brand: Atomstack
Model: Cutting Master
Machine Power: 50W
Laser Module Output Power: 10W
Laser Spot: 0.06*0.06mm
Wavelength: 450-460 mm
Routing Speed: 10000 mm/min
Working Area: 600*600 mm
Laser long focal length: 50 mm
Voltage Input: 100-240V 50-60HZ
Connecting Interfaces: USB, Offline Use
Certification: CE, FCC, RoHS, FDA, PSE
Operating Systems: Windows, macOS, Linux
Control Software: LaserGRBL and Lightburn
File Type: SVG, DXF, JPG, JPEG, PNG, BMP, TIF, CR2, etc.
Material Capability: Paper, Corrugated Paper, Wood, Acrylic, Cloth, Denim, Leather, Base Plate, ABS-based Color Board, PET, Rubber, Veneer, Cork, Sandpaper, Food, Glass Fiber, Plastic, Delrin, etc.